Karen Stoffers-Pugh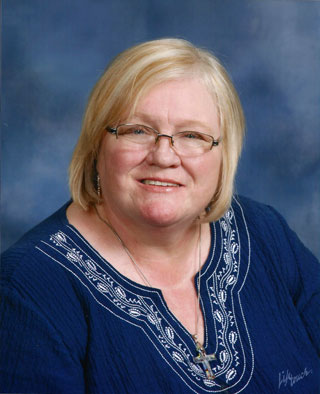 Karen Stoffers-Pugh
Contact
Karen Stoffers-Pugh served at Lindsay UMC from 2005 to 2009 before coming to Wesley on July 1, 2009. Pastor Karen received her M.Div. from Iliff School of Theology in 2005. She learned Spanish in the Celas Maya Spanish School's immersion program (in Guatemala).
While relatively new to the ordained ministry, she has a lifetime of active participation in the United Methodist Church. Her husband Jim has also been active, serving as a trustee in the Lindsay UMC where Karen was the pastor from 2005 to 2009. Newlyweds, they were married in 2008.
Karen's passion is for peace and justice. She serves on our Annual Conference's Commission on Religion and Race. Her emphasis is on Christian faith put into action, whether in ministering to each other or to others. She embraces both the reaching out to the world beyond our church and "taking care of the flock" through one-on-one pastoral visits. She is thrilled with all of the other mission outreach going on at Wesley. She is also mindful and appreciative of the openness of Wesley to a diversity of viewpoints on many theological, social, and political issues all with an attitude of respect and Christian love for each other.
Pastor Karen writes a column for the church newsletter, The Outlook. Please read her insightful messages in The Outlook published every two weeks. Pastor Karen also runs the Discussion section on our Facebook site. Go there for further exploration of her sermon topics with other facebookers.